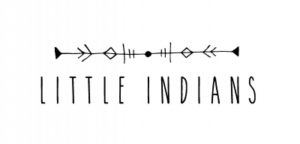 Little Indians uit Rotterdam is het geesteskind van ondernemer Vanessa de Kock-Erasmus. Vanessa begon het merk in 2014 uit liefde voor haar twee zoons Dayne & Jimmy. Ze haalt haar inspiratie uit alledaagse gebeurtenissen. Kleine dingen zoals het voorlezen van haar kinderen, maar ook uit de reizen die ze met en zonder haar familie maakt. Met Little Indians wil ze een wereld creëren voor de kleintjes die past bij de lifestyle van de moderne moeder.
Eco-vriendelijk & duurzaam
De fijnste eco-vriendelijke stoffen en materialen worden geselecteerd voor de collecties en de collectie wordt onder 100% fair trade omstandigheden geproduceerd in Istanbul. Het motto van Vanessa is: 'let your dreams run wild, be brave enough to follow'. En dat zie je terug in het merk. Gedurfde prints, stoere kleding. Bij Little Department Store zijn we blij dat we het op en top Rotterdamse merk Little Indians in Rotterdam mogen verkopen.
En, zie je een artikel dat je graag zou willen kopen, maar hebben wij het niet meer op voorraad? Laat het ons weten, dan regelen we het. We hebben een hele goede werkrelatie met Little Indians. Ze zitten tenslotte in Rotterdam. Dus vaak hebben we het artikel de dag erna (en soms zelfs dezelfde dag!!) al in in de winkel. Volg Little Department Store op instagram voor nieuws en outfitinspiratie! En shop hier alles van Little Indians.